Top 5 Wednesday is a Booktube group which makes book related top five lists. I'm not very regular with my Youtube videos so I'll post them here instead when I can.
For more info on the group looks here on the Goodreads page:
https://www.goodreads.com/group/show/118368-top-5-wednesday
This week is 'Genre Benders'. Books that defy genre or are hard to place:
5) The Ocean at the End of the Lane by Neil Gaiman: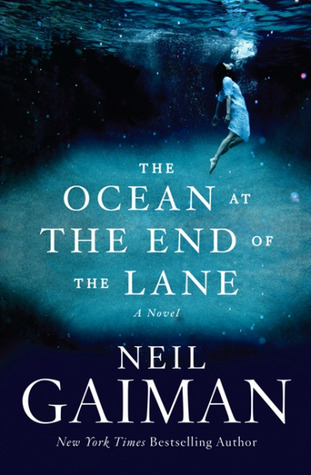 I had no idea what to do for number 5 so just looked at a Goodreads list of Genre Bending books and picked the first thing on there that I read.
4) Smoke by Dan Vyleta:
This book is set in a kind of alternate 1800's, where smoke pours out of people's bodies whenever they commit a sin.
I really loved this book, especially the ending. It almost felt like n Victorian novel that happens to have the twist of smoke, while also being an investigation story, a look into life at a boys boarding school and the difference between the aristocracy and the working class. TBH it kind of reminded me of a Thomas Hardy book in places.
3) Monstrous Little Voices by various authors:
It's a mix between an anthology, a continuation of Shakespeare's plays, magic and alternate realities.
It's kind of like the Shakespeare version of Penny Dreadful or Once Upon a Time.
2) City of Circles by Jess Richards:
Mix between a story of magic, a romance and a story about grief – though I'd argue more about grief than anything else.
It's about a tightrope walker as she learns to live after her parents death.
1) Alice Takes Back Wonderland by David D. Hammons:
Kind of like Once Upon A Time, it mixes up fairy tales and other stories but with a focus on Alice in Wonderland.
This was the first thing that came to mind for this topic because it goes through so many genres. Each place has a different genre like Wonderland is a 'normal' dystopian future, Neverland a steampunk island, mobster Snow White and robotic Sleeping Beauty. It's an interesting mix.
Links:
The Ocean at the End of the Lane by Neil Gaiman:-
https://www.goodreads.com/book/show/15783514-the-ocean-at-the-end-of-the-lane
Smoke by Dan Vyleta:-
https://www.goodreads.com/book/show/30332296-smoke
Monstrous Little Voices by various authors:–
https://www.goodreads.com/book/show/28271040-monstrous-little-voices
City of Circles by Jess Richards:-
https://www.goodreads.com/book/show/35050106-city-of-circles
Alice Takes Back Wonderland by David D. Hammons:-
https://www.goodreads.com/book/show/22590207-alice-takes-back-wonderland