Top 5 Wednesday is a Booktube group which makes book related top five lists. I'm not very regular with my Youtube videos so I'll post them here instead when I can.
For more info on the group looks here on the Goodreads page:
https://www.goodreads.com/group/show/118368-top-5-wednesday
This week is 'Books For Your Hogwarts House.' Go Slytherins!!!!
Ok. This was harder than I thought it would be, but I think I have some:
5) The Night Circus by Erin Morgenstern:
Two adversaries using their cunning to beat the other… I can kind of see it
I'm going to be honest; I got this one from a Buzzfeed article about books for Slytherins. I'm not entirely sure about it but I was going between this and His Dark Materials for some reason.
4) Smoke by Dan Vyleta:
Again, I'm not sure about this but I was struggling for ideas. The premise is that around the time of Shakespeare smoke started to come off people to reveal sin. Fast forward to the Victorian times, history has been rewritten to make it so the smoke was always there and the rich have their ways to make them seen more pure.
I can see Slytherin Purebloods doing this.
3) Monstrous Little Voices by various authors:
Ok, this has a few, connected stories in it but is full of ambitious and resourceful people.
2) A Song of Ice and Fire by George R. R. Martin: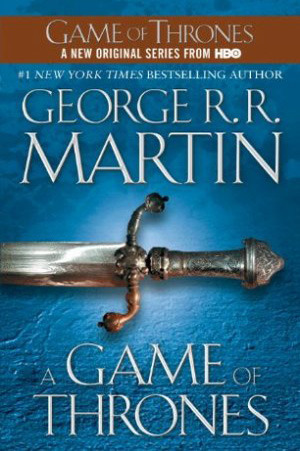 Do I even need to give a reason?
1) Titus Andronicus by William Shakespeare:
There are plenty of resourceful and cunning people in this tale of revenge. I mean Tamora starts as a prisoner about to be executed to being an Empress within the space of a couple of scenes.
Links:
The Night Circus by Erin Morgenstern:-
https://www.goodreads.com/book/show/10860047-the-night-circus
Smoke by Dan Vyleta:–
https://www.goodreads.com/book/show/30332296-smoke
Monstrous Little Voices by various authors:–
https://www.goodreads.com/book/show/28271040-monstrous-little-voices
A Song of Ice and Fire by George R. R. Martin:-
https://www.goodreads.com/series/43790-a-song-of-ice-and-fire
Titus Andronicus by William Shakespeare:-
https://www.goodreads.com/book/show/671725.Titus_Andronicus