Top 5 Wednesday is a Booktube group which makes book related top five lists. I'm not very regular with my Youtube videos so I'll post them here instead when I can.
For more info on the group looks here on the Goodreads page:
https://www.goodreads.com/group/show/118368-top-5-wednesday
This week is 'Favorite LGBTQ+ Reads . "Talk about your favorite books that feature LGBTQ+ characters or are by LGBTQ+ authors". Ok, most are these are from TV rather than books but who cares. Also I'm just going to start with some honourable mentions:
Tara (Buffy the Vampire Slayer)
Irene Adler (Sherlock)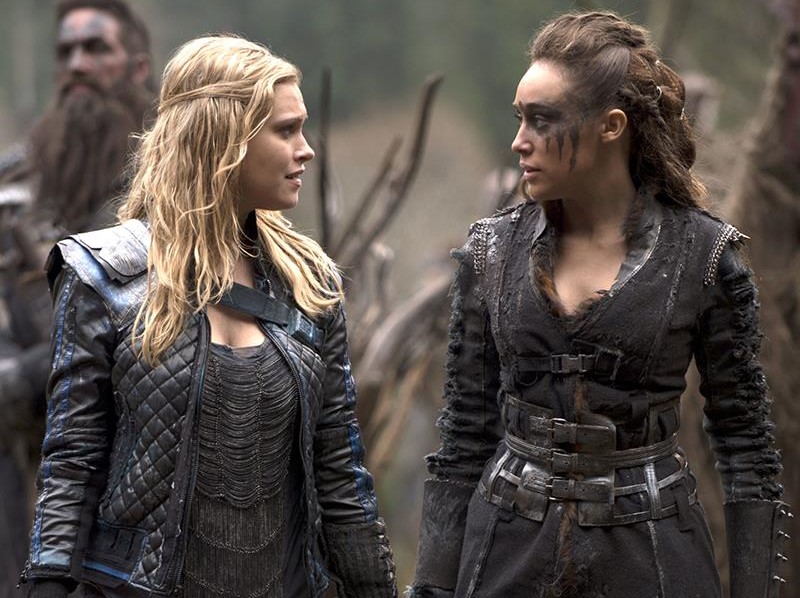 Clarke (The 100)
Lexa (The 100)
Jenny (Doctor Who)
5) Madame Vastra in Doctor Who:
Jenny made it to honourable mention list
4) Sara Lance in the Arrow universe:
I was in two minds about Sara, it was either her or Irene Adler from Sherlock. Sara only made it because I've seen more of her and more recently.
3) Magnus Bane in Shadowhunter universe:
2) Bo in Lost Girl:
1) Captain Jack Harkness  in Doctor Who / Torchwood:
Links:
Buffy the Vampire Slayer:-
http://www.imdb.com/title/tt0118276/
Sherlock:–
http://www.imdb.com/title/tt1475582/
The 100:–
http://www.imdb.com/title/tt2661044/
Doctor Who:-
http://www.imdb.com/title/tt0436992/
Torchwood:-
http://www.imdb.com/title/tt0485301/
Arrow:-
http://www.imdb.com/title/tt2193021/
Lost Girl:-
http://www.imdb.com/title/tt1429449/
Shadowhunter books in Cassandra Clare:-
https://www.goodreads.com/series/list?id=150038.Cassandra_Clare