Top 5 Wednesday is a Booktube group which makes book related top five lists. I'm not very regular with my Youtube videos so I'll post them here instead when I can.
For more info on the group looks here on the Goodreads page:
https://www.goodreads.com/group/show/118368-top-5-wednesday
This week is 'Books You Felt Betrayed By' Beware the Ides of March! What books (or characters) did you feel betrayed by, for whatever reason…big or small.:
5) Caraval by Stephanie Garber:
This wasn't a bad book; it just didn't live up to my expectations. I'd heard so many good reviews and it was compared to The Night Circus – and was desperate to get that feeling I got the first time I read it – that it just fell kind of flat. Still a decent read though.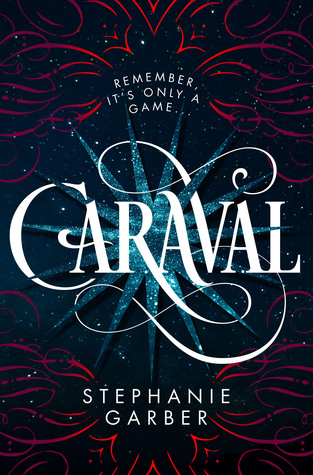 4) The Ocean at the End of the Lane by Neil Gaiman:
Everyone raved about Neil Gaiman and I was really looking forward to reading something by him …. but I just didn't get it. I'll still try another book by Gaiman so any suggestions would be great.
3) The Assassin's Blade by Sarah J. Maas:
Don't get me wrong, I love the Throne of Glass series, just not the novellas. I fully admit it could just be because I hate short stories but oh well.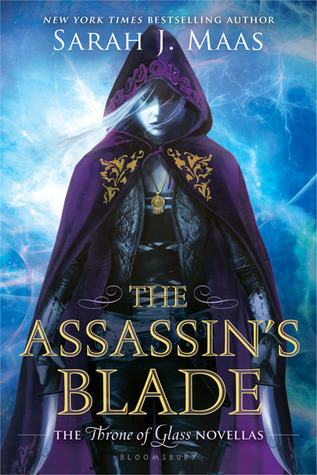 2) Demon Road series by Derek Landy:
I liked these books – not loved – but they still betrayed me. I really appreciated Amber, the main character, in the first book, she was a mostly relatable fan girl. I loved how she wasn't completely selfless, it was so refreshing. As the books went one everything became a bit repetitive, and the characters annoyingly hypocritical, the fangirl felt like an afterthought and the characters inconsistent. That being said there were some good bits.
1) Harry Potter and the Cursed Child by J. K. Rowling:
I never thought Harry Potter would betray me but it did. It just felt like bad fanfiction, and as someone who reads fanfiction daily that's saying something. Trying not to spoil it for those who haven't seen or read it but it had three things that I try to avoid in fanfiction- one dimensional characters, the thing to do with Diggory – though I just started reading a good one with that troupe-, and Delphi idea- only good ones of those have been crossovers.
I'm hoping it works better watching it rather than reading.
Links:
Caraval by Stephanie Garber:–
https://www.goodreads.com/book/show/27883214-caraval
The Ocean at the End of the Lane:–
https://www.goodreads.com/book/show/15783514-the-ocean-at-the-end-of-the-lane
The Assassin's Blade by Sarah J. Maas:–
https://www.goodreads.com/book/show/18243700-the-assassin-s-blade
Demon Road series by Derek Landy:-
https://www.goodreads.com/series/158679-demon-road
Harry Potter and the Cursed Child by J. K. Rowling:-
https://www.goodreads.com/book/show/29056083-harry-potter-and-the-cursed-child—parts-one-and-two