Top 5 Wednesday: Books You Want to See as TV Shows 
Top 5 Wednesday is a Booktube group which makes book related top five lists. I'm not very regular with my Youtube videos so I'll post them here instead when I can.
For more info on the group looks here on the Goodreads page:
https://www.goodreads.com/group/show/118368-top-5-wednesday
This week is 'Books You Want to See as TV Shows'. So many to choose from:
5) Sweep / Wicca by Cate Teirnan:
My favourite series … for nostalgic reasons. I could imagine this as a series for teens.
4) Divergent by Veronica Roth:
I know it's been … being… don on film but TV is always better.
3) The Infernal Devices by Cassandra Clare:
I'm guessing this will be on a lot of lists. I'd like to see. Now that Penny Dreadful is finished I need something new set in Victorian times, as long as it's not made by whoever makes Shadowhunters.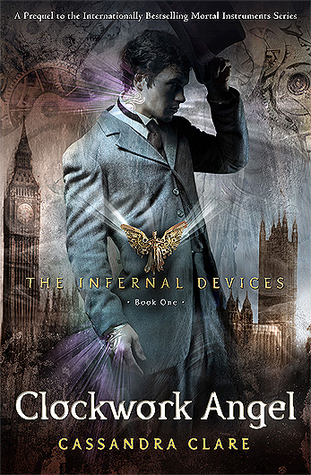 2) Monstrous Little Voices by too many authors:
No other reason than it would be interesting. That and it would be fun to see some more Shakespeare inspired TV.
1) Throne of Glass in Sarah J. Maas:
Do I need to explain?
Goodreads Links:
Divergent by Veronica Roth:-
https://www.goodreads.com/book/show/26869421-divergent
The Infernal Devices by Cassandra Clare:-
https://www.goodreads.com/book/show/7171637-clockwork-angel
Sweep / Wicca by Cate Teirnan :-
https://www.goodreads.com/book/show/333937.Book_of_Shadows
Monstrous Little Voices:-
https://www.goodreads.com/book/show/28271040-monstrous-little-voices
Throne of Glass in Sarah J. Maas:-
https://www.goodreads.com/book/show/15713880-throne-of-glass