Top 5 Wednesday: Books You Want to Read Before the End of the Year
Top 5 Wednesday is a Booktube group which makes book related top five lists. I'm not very regular with my Youtube videos so I'll post them here instead when I can.
For more info on the group looks here on the Goodreads page:
https://www.goodreads.com/group/show/118368-top-5-wednesday
This week is 'Books You Want to Read Before the End of the Year'. Sorry about not doing last week (Favourite First Sentences). I could only think of one book – Adam Bede– and I don't like the rest of the book so I didn't see the point of doing it. Anyway…I'm pretty sure variations of this week's theme has been done a couple of times but oh well.  Either way there are so many to choose from but here is just a few:
5) Empire of Storms by Sarah J. Maas:
Brilliant series that just keeps getting better.
4) A Court of Thorns and Roses by Sarah J. Maas:
I liked the Throne of Glass series and I haven't read this yet.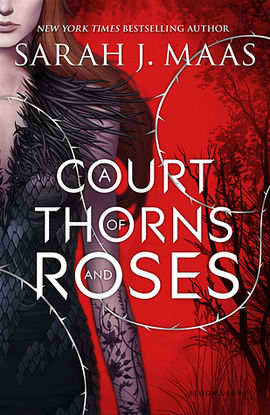 3) Immortal Beloved by Cate Tiernan:
I love the Sweep / Wicca series and want to read more from Tiernan… that and I bought the first book at YALC.
2) The Winds of Winter by George R.R. Martin:
Really can't wait to read to hear more Westeros. It's only at 2 because I don't think there is a release date yet so it might not even be out this year.
1) Lady Midnight by Cassandra Clare:
I need to read this. No other words needed.
Goodreads Links:
Adam Bede by George Eliot:-
https://www.goodreads.com/book/show/301349.Adam_Bede
Empire of Storms by Sarah J. Maas:-
http://www.goodreads.com/book/show/28260587-empire-of-storms
A Court of Thorns and Roses by Sarah J. Maas:-
https://www.goodreads.com/book/show/16096824-a-court-of-thorns-and-roses?ac=1&from_search=true
Immortal Beloved by Cate Tiernan:-
https://www.goodreads.com/book/show/8406607-immortal-beloved
The Winds of Winter by George R.R. Martin:-
https://www.goodreads.com/book/show/12111823-the-winds-of-winter
Lady Midnight by Cassandra Clare:-
https://www.goodreads.com/book/show/25494343-lady-midnight