Top 5 Wednesday: Books You Feel Differently About
Top 5 Wednesday is a Booktube group which makes book related top five lists. I'm not very regular with my Youtube videos so I'll post them here instead when I can.
For more info on the group looks here on the Goodreads page:
https://www.goodreads.com/group/show/118368-top-5-wednesday
This week is 'Books You Feel Differently About'. Since I don't generally re-read books, this was hard. I actually only have 4 and that was pushing it a bit:
4) The Night Circus by Erin Morgenstern:
I still consider it my favourite standalone book but I'm not as in love with it as I was before. I only recently re-read this for Book-Tube-A-Thon and while I still enjoyed it wasn't as magical as I remember it being.
3) The Historian by Elizabeth Kostova:
I read this years ago, near when I first started high school and I decided to re-read it again last year because I was visiting some of the places in it. I remember really enjoying it back in school but I just could not get into it this time around. No idea why.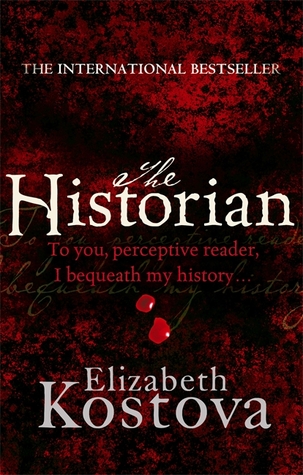 2) Annabeth Neverending by Leyla Kader Dahm:
Read this book last year and thought it was really bad. When I was writing the review for it I changed my mind. I really appreciated some of the things it did, though I don't want to read it again.
1) Mansfield Park by Jane Austen:
I'll admit that I'm not the biggest fan of Austen's writing but when I read Mansfield Park for uni I just didn't get it. It wasn't till I had to write an essay and really analysed it that I understood and liked it. Though again, I don't want to read it again.
Goodreads Links:
The Night Circus by Erin Morgenstern:-
https://www.goodreads.com/book/show/10860047-the-night-circus
The Historian by Elizabeth Kostova:-
https://www.goodreads.com/book/show/10692.The_Historian?ac=1&from_search=true
Annabeth Neverending by Leyla Kader Dahm:-
https://www.goodreads.com/book/show/27468996-annabeth-neverending
Mansfield Park by Jane Austen:-
https://www.goodreads.com/book/show/45032.Mansfield_Park?ac=1&from_search=true