Top 5 Wednesday: Most Unlikable Characters
Top 5 Wednesday is a Booktube group which makes book related top five lists. I'm not very regular with my Youtube videos so I'll post them here instead when I can.
For more info on the group looks here on the Goodreads page:
https://www.goodreads.com/group/show/118368-top-5-wednesday
This week is 'Most Unlikable Characters'. NOT VILLAINS! These are protagonists or side characters that are unlikable! This took ages to do. I had to go through my read books in Goodreads and see what stood out for me. Anyway:
5) Donna in Dancing in the Athenian Rain:
She just annoyed me rather than being unlikeable. Sometimes she is very smart other times an idiot.
4) Amber in Desolation (Demon Road #2):
This is more the second book than the first. I just found her judgemental and hypocritical which really annoyed me… another girl at the end of the book was much the same but I couldn't be bothered to look her up.
3) Glenn in Demon Road:
Same series but he's more of a first book character than a second. He just talks so damn much.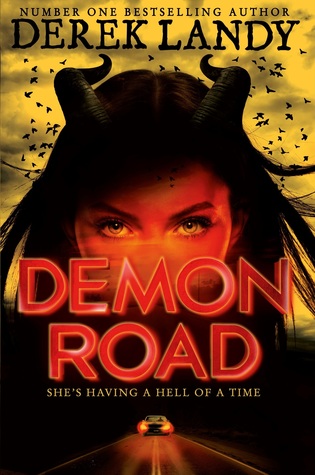 2) Didi in Nymphs:
She is just an idiot who doesn't listen to anyone or think about the consequences of her actions.
1) Zara (all really) in Need series:
All the so called 'good' characters are betraying, judgemental hypocrites.
Goodreads Links:
Dancing in the Athenian Rain by Katie Hamstead:-
https://www.goodreads.com/book/show/24980867-dancing-in-the-athenian-rain
Desolation (Demon Road #2) by Derek Landy:-
https://www.goodreads.com/book/show/26791238-desolation
Demon Road by Derek Landy:-
https://www.goodreads.com/book/show/23253921-demon-road
Nymphs in Sari Luhtanan and Miikko Oikkonen:-
https://www.goodreads.com/book/show/25673577-nymphs
Need Series by Carrie Jones:-
https://www.goodreads.com/book/show/4070493-need