Top 5 Wednesday: Most Recent Additions to Your Wishlist
Top 5 Wednesday is a Booktube group which makes book related top five lists. I'm not very regular with my Youtube videos so I'll post them here instead when I can.
For more info on the group looks here on the Goodreads page:
https://www.goodreads.com/group/show/118368-top-5-wednesday
This week is 'Most Recent Additions to Your Wishlist'. Another hard week for me. I didn't have enough new additions so I have a couple that ones I wanted to read since the beginning of the year:
5) Midnight Ruling (the Demon's Grave # 2) by E. M. MacCallum:
I liked the first one. Don't need another reason really.
4) The Winds of Winter (ASOIAF #6) by George R. R. Martin:
Not a recent addition to my list but I can't wait for it to come out
3) Lady Midnight by Cassandra Clare:
Again not a recent addition but I really want to read it.
2) Throne of Glass series/ A Court of Thorns and Roses by Sarah J. Maas:
Okay, I've read the first three books in a Throne of Glass series and am desperate to read Queen of Shadows and A Court of Thorns and Roses, especially since I keep seeing the cover for the next book.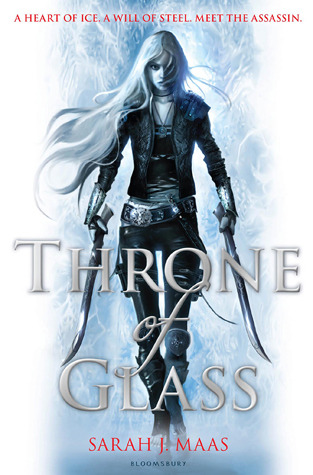 1) Harry Potter and the Cursed Child by J. K. Rowling:
It's Harry Potter, need I say more.
Goodreads Links:
Midnight Ruling (the Demon's Grave # 2) by E. M. MacCallum:-
https://www.goodreads.com/book/show/25747567-midnight-ruling
The Winds of Winter (ASOIAF #6) by George R. R. Martin:-
https://www.goodreads.com/book/show/12111823-the-winds-of-winter
Lady Midnight by Cassandra Clare:-
https://www.goodreads.com/book/show/25494343-lady-midnight
Throne of Glass series/ A Court of Thorns and Roses by Sarah J. Maas:-
https://www.goodreads.com/series/51288-throne-of-glass
https://www.goodreads.com/series/104014-a-court-of-thorns-and-roses
Harry Potter and the Cursed Child by J. K. Rowling:-
https://www.goodreads.com/book/show/29056083-harry-potter-and-the-cursed-child?ac=1&from_search=true