Top 5 Wednesday: Favorite Character Names
Top 5 Wednesday is a Booktube group which makes book related top five lists. I'm not very regular with my Youtube videos so I'll post them here instead when I can.
For more info on the group looks here on the Goodreads page:
https://www.goodreads.com/group/show/118368-top-5-wednesday
This week is 'Favorite Character Names'. Missed a couple of weeks of this, sorry about that. Had a bit of computer trouble and I honestly had no idea what to write for the previous weeks, but whatever. Anyway, here is this week's list:
5) Clara? in Children of Icarus:
I wasn't a big fan of this book but I appreciated how the name of the protagonist reflected her character. Have to read it to find out what I mean.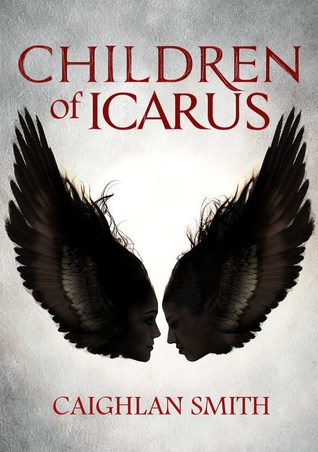 4) Four in the Divergent series:
Part of the reason Four's here is because I'm a bit in love with him. The other is that I like the origin of where Tobias got the name Four.
3) Lemarick Novel in Book of Shade:
No idea why but I love his name … love the character and the book as well.
2) Katerina Petrova in The Vampire Diaries:
There were a couple of people I could have put on here from the show, Klaus, or Nadia or Qetsiyah to say a few, but I went with Katarina. Love Katherine in the show … the book not so much but that's beside the point. Love the sound of her name, especially when Elijah says it.
1) Celaena in Throne of Glass:
Just about any of the characters in the series could have been on this list … despite the fact I can't pronounce them… but the main character wins. I actually love all the names she goes by  like Lillian or Aelin or Elentiya so just pick your favourite out of her names to go there.
Goodreads Links:
Children of Icarus by Caighlan Smith:-
https://www.goodreads.com/book/show/29065483-children-of-icarus
Divergent by Veronica Roth:-
https://www.goodreads.com/book/show/26869421-divergent
Book of Shade by K.C. Finn:-
https://www.goodreads.com/book/show/24749811-the-book-of-shade
Throne of Glass by Sarah J Maas:-
https://www.goodreads.com/book/show/15713880-throne-of-glass
Imdb link:
The Vampire Diaries:-
http://www.imdb.com/title/tt1405406/