Outlander book tag
I haven't done any tags other than Top 5 Wednesday, so thought I should give it a go. This is the Outlander book tag, created by Sasha Alsberg at Abookutopia:
I've never actually read Outlander, I've seen a couple of episodes of the TV adaptations but that's it. I have a rough idea about what happens. That's besides the point. Here are the questions:
1. You touch some standing stones and get transported back in time, what year would you hope to land in?
I'm thinking some time around 1887 so I can see the Night Circus and maybe try to get a job in it.
2. Claire is a very good nurse, what type of skill would you want to have that a fictional character excels at?
The abilities of Lemarick Novel… or Lily I guess … from The Book of Shade. Novel's ability with magic is definitely something I would want. And again on a practical level, Novel shows you can create a profession around it.
3. Jamie and Claire are ultimate relationship goals, who is your favorite fictional couple?
Oddly enough, my favourite fictional couple is not who I'm going to put here since I don't think they have a particularly good or healthy relationship. It's Buffy and Spike from Buffy the Vampire Slayer, if you're curious.
Instead I'm going with Hunter and Morgan in Sweep/ Wicca series. I think they have a pretty decent relationship … and it's my favourite book series so it had to go here.
4. The ending of Outlander was shocking, what is one book you read that totally blew your mind?
I know it wasn't shocking since I knew the ending nearly a year before I read the first book but I'm going with Allegiant. I cried my eyes out and I still not ready to read the Four sequel/ prequel.

5. Scotland has lots of castles and we see quite a few in Outlander, what fictional kingdom would you want as your own (castle included)?
Wizarding World – Harry Potter. It's probably one of the least dangerous fictional worlds I could think of and it had indoor plumbing. There's magic and there is actual castles. What else could I want.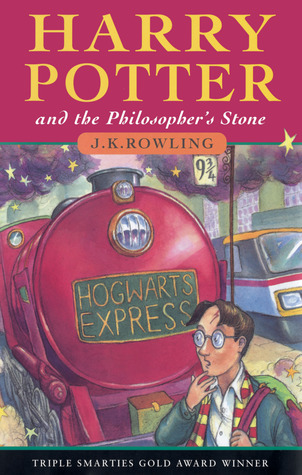 6. Outlander has some very steamy scenes, what is your favorite romance novel?
Not a romance novel but there are a lot of steamy scenes in the Anita Blake series. So much so that some people have complained that it has turned into porn. I don't think that but it didn't help that the last one I read was actually about porn or covers like this:
7. The Jacobite Rising is a huge plot point in the Outlander series, what book has your favorite battle in it?
Any of the battles in the Mortal Instruments but I'll go with the one in City of Heavenly Fire. All the battles in the series seem bigger than they actually are, and surprisingly better written than those in A Song of Ice and Fire, though I was tempted to put Game of Thrones.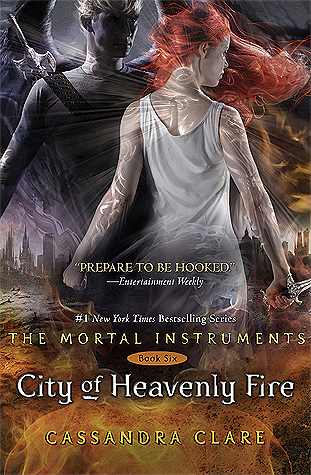 8. Jamie and Claire get married very unexpectedly, what fictional character would you want to marry on a whim? 
I was going to say Four from Divergent, or Magnus from the Shadowhunter world but the relationship question reminded me of my first ever crush – Spike. I love him, and while I think his relationship with Buffy isn't the healthiest I would marry him in a heartbeat.

9. Scotland is a beautiful place, what is one fictional world you would love to visit?
Despite the numerous fictional places that I find fascinating I don't think I want to visit them – partially due to lack of plumbing. Most of the fictional places either aren't that interesting on their own without the plot of the book like that of A Song or Ice and Fire so I'm going with the world of Monstrous Little Voices: New Tales From Shakespeare's Fantasy World. Technically it's like our own world but just more interesting, and it has the Fae and goddesses and magic and Shakespeare characters.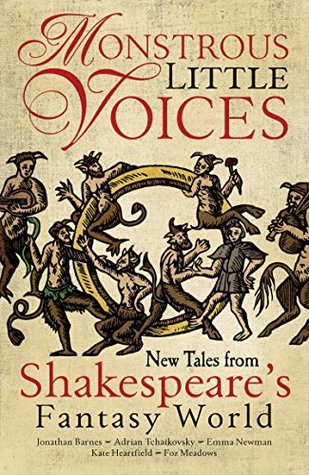 10. If you could change the past, would you?
No
Links:
The Night Circus by Erin Morgenstern:-
https://www.goodreads.com/book/show/10860047-the-night-circus
The Book of Shade by K.C. Finn:-
https://www.goodreads.com/book/show/24749811-the-book-of-shade
Sweep / Wicca series by Cate Tiernan:-
https://www.goodreads.com/book/show/7821892-sweep
Allegiant by Veronica Roth:-
https://www.goodreads.com/book/show/25989361-allegiant
Harry Potter series by J K Rowling:-
https://www.goodreads.com/book/show/72193.Harry_Potter_and_the_Philosopher_s_Stone
Anita Blake series by Laurell K. Hamilton:-
https://www.goodreads.com/book/show/1166994.Guilty_Pleasures
City of Heavenly Fire (The Mortal Instruments) by Cassandra Clare
https://www.goodreads.com/book/show/8755785-city-of-heavenly-fire
Buffy the Vampire Slayer:
http://www.imdb.com/title/tt0118276/
Monstrous Little Voices: New Tales From Shakespeare's Fantasy World by too many authors to name:-
https://www.goodreads.com/book/show/28271040-monstrous-little-voices