Top 5 Wednesday: Favorite Mothers/Maternal Figures
Top 5 Wednesday is a Booktube group which makes book related top five lists. I'm not very regular with my Youtube videos so I'll post them here instead when I can.
For more info on the group looks here on the Goodreads page:
https://www.goodreads.com/group/show/118368-top-5-wednesday
This week is 'Favorite Mothers/Maternal Figures'. Mothers, oddly enough, aren't that important in most of the books I read but I found some:
5) Jocelyn in The Mortal Instruments:
Okay, she was the first person that came to mind when I saw the topic but that's only cause I was watching Shadowhunters. In all fairness I didn't think much of her… I mean I don't have any opinion of her, she's only on here because I needed a fifth mother.
4) Morgan in Sweep:
My favourite series, had to add it in, even if she is only a mother in the last book, which happens to be my least favourite book of the series.
3) Gwen in Torchwood: Exodus Code:
I love Gwen in general but she was a pretty rubbish mum in this. Who leaves their baby alone in a house?
2) Daenerys  in A Song of Ice and Fire:
She's the mother of dragons. Do I need to say more?
1) Betty Lamont in Demon Road:
She is probably the worst mum on the list – she eats her own, and her friend's, children- but she's so funny. She has some great humour, in both books that I couldn't help but put her on the list.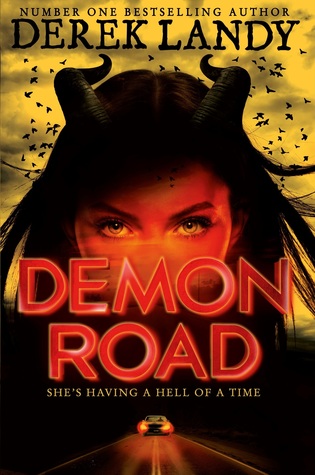 Goodreads Links:
The Mortal Instruments by Cassandra Clare:-
https://www.goodreads.com/series/44457-the-mortal-instruments
Sweep series by Cate Tiernan:-
https://www.goodreads.com/series/42066-sweep
Torchwood: Exodus Code by John and Carol Barrowman:-
https://www.goodreads.com/book/show/17612898-torchwood
A Song of Ice and Fire by George RR Martin:-
https://www.goodreads.com/series/43790-a-song-of-ice-and-fire
Demon Road by Derek Landy:-
https://www.goodreads.com/book/show/23253921-demon-road