Top 5 Wednesday: Books You Were Spoiled For
Top 5 Wednesday is a Booktube group which makes book related top five lists. I'm not very regular with my Youtube videos so I'll post them here instead when I can.
For more info on the group looks here on the Goodreads page:
https://www.goodreads.com/group/show/118368-top-5-wednesday
This week is 'Books You Were Spoiled For'. So here we go:
5) The Lion, the Witch and the Wardrobe by C.S. Lewis:
This is one of those times I committed book blasphemy – not the only one of the list- and saw the film before I read the book. I only read the book last year and I'm sure they made up watch the film in school, so it's not my fault. Though mum and me did watch all the films together when they came out and have them on DVD.
4) The Infernal Devices by Cassandra Clare:
I hate to admit this but I haven't finished this series, I've only read the first book. I'm pretty sure I know what happens in end considering I've read the Mortal Instruments, it's a bit of a spoiler.
3) Shadowhunter Academy by Cassandra Clare:
Yes another one from Clare, she writes too many popular books. This one is completely my own fault and I have no excuses for. I watched PolandbananasBOOKS video on the series. I spoilt it for myself.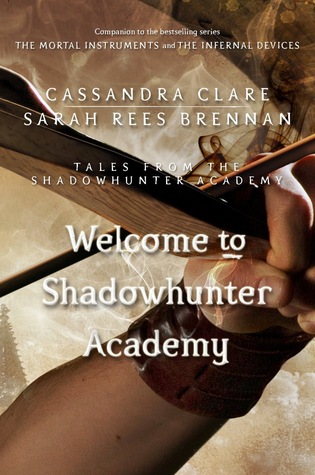 2) Divergent by Veronica Roth:
Much like Shadowhunters Academy I was spoiled for this by Youtube. I watched abookutopia's videos and she's talked about the ending of the last book a few times, including a reaction video when she finished reading it. Also I watched the movie first… again. I just started reading Divergent a couple of days ago
1) The Strange Case of Dr Jekyll and Mr Hyde by Robert Louis Stevenson:
I loved reading this book but the whole thing was kind of spoiled for me because everyone knows that Jekyll and Hyde are the same person – hope I haven't spoiled anything for anyone- and that is the big plot twist of the story. Its still a great book but I wish I hadn't known that before reading…. and while I hadn't watched the film – unless you include League of Extrodinaly Gentleman– I did watch a play version for Drama AS years before I read it.
Goodreads Links:
The Lion, the Witch and the Wardrobe by C.S. Lewis:-
https://www.goodreads.com/book/show/822603.The_Lion_the_Witch_and_the_Wardrobe
The Infernal Devices by Cassandra Clare:-
https://www.goodreads.com/book/show/7171637-clockwork-angel
Shadowhunter Academy by Cassandra Clare:-
https://www.goodreads.com/book/show/22428828-welcome-to-shadowhunter-academy
Divergent by Veronica Roth:-
https://www.goodreads.com/book/show/26869421-divergent
The Strange Case of Dr Jekyll and Mr Hyde by Robert Louis Stevenson:
https://www.goodreads.com/book/show/15994498-dr-jekyll-and-mr-hyde